Thomas Kemper
Copy: Nothing puts the oompah into autumn like a true Oktoberfest lager. So when Thomas and Kemper concocted a libation any Bavarian brew master would be proud of, celebration was in order. They invited a few friends over, hired an oompah band and went shopping for lederhosen. The founders arrived late only to find a lack of parking, hundreds of germanophiles in the brewery field and a skinny guy playing a big, fat tuba. The party went down in brewery history and this traditional-style Oktoberfest lager, with its sweet and malty taste, remains a testament. Prosit!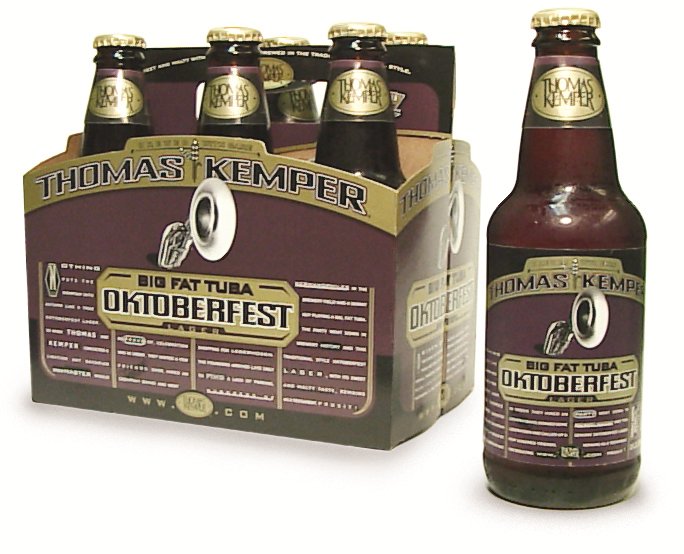 Art Director/Creative Director: Bill Karow
6-pack side close-up.